Aena SME (BME:AENA) has been assigned a €195.00 ($240.74) price objective by investment analysts at UBS Group in a report issued on Thursday, February 22nd, www.boersen-zeitung.de reports. The brokerage presently has a "buy" rating on the stock. UBS Group's target price would suggest a potential upside of 14.34% from the stock's current price.
A number of other analysts also recently commented on the stock. JPMorgan Chase & Co. set a €161.00 ($198.77) price objective on shares of Aena SME and gave the company a "sell" rating in a report on Wednesday, December 13th. Goldman Sachs Group set a €172.00 ($212.35) price target on shares of Aena SME and gave the company a "neutral" rating in a research note on Monday, February 19th. Finally, Barclays set a €185.00 ($228.40) price target on shares of Aena SME and gave the company a "buy" rating in a research note on Thursday, January 4th. Three analysts have rated the stock with a hold rating and three have issued a buy rating to the company's stock. The company currently has a consensus rating of "Buy" and an average price target of €178.50 ($220.37).
Shares of Aena SME (BME AENA) traded down €0.20 ($0.25) during trading on Thursday, hitting €170.55 ($210.56). 188,969 shares of the company's stock were exchanged, compared to its average volume of 234,698. The firm has a market capitalization of $25,580.00 and a P/E ratio of 20.77. Aena SME has a 1-year low of €133.90 ($165.31) and a 1-year high of €184.90 ($228.27).
COPYRIGHT VIOLATION WARNING: "Aena SME (AENA) Given a €195.00 Price Target at UBS Group" was first published by Equities Focus and is the property of of Equities Focus. If you are viewing this piece of content on another site, it was illegally stolen and reposted in violation of US and international copyright and trademark laws. The original version of this piece of content can be read at https://www.equitiesfocus.com/2018/03/19/ubs-group-analysts-give-aena-sme-aena-a-195-00-price-target.html.
About Aena SME
Aena SME SA, formerly Aena SA, is a Spain-based company primarily engaged in the airports operation. Its activities are divided into four segments: Airports, which comprises Aeronautical subdivision, responsible for the management of airports, jetways, security, handling, cargo and fuel services, among others, as well as Commercial subdivision, including duty-free and specialty stores, restaurant services, car rental, as well as banking services and advertising; Services outside the terminal, which manages real estate assets, such as parking lots, warehouses and lands; International, which comprises operations of Company's subsidiary, Aena Desarrollo Internacional SA, that invests in other airport owners principally in Mexico, Colombia and the United Kingdom; and Others, encompassing corporate activities.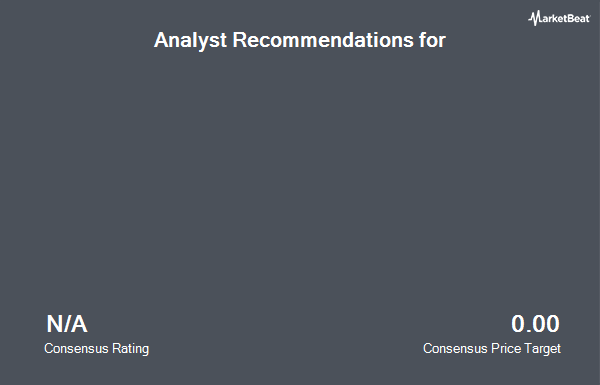 Receive News & Ratings for Aena SME Daily - Enter your email address below to receive a concise daily summary of the latest news and analysts' ratings for Aena SME and related companies with MarketBeat.com's FREE daily email newsletter.