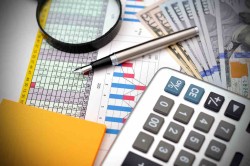 Hudson Bay Capital Management LP recently stated that they own 11.7% of JENSYN ACQUISIT/SH (NASDAQ:JSYN) in a Schedule 13G disclosure that was filed with the Securities and Exchange Commission (SEC) on Friday, June 1st. The investor owns 390,000 shares of the stock valued at approximately $4,134,000. The reporting parties listed on the disclosure included Hudson Bay Capital Management LP and Sander Gerber. The filing is available through EDGAR at this hyperlink.
Hudson Bay Capital Management LP provided the following explanation of their ownership:
Separately, Highland Capital Management LP acquired a new stake in shares of JENSYN ACQUISIT/SH during the fourth quarter worth $960,000. 55.84% of the stock is owned by institutional investors and hedge funds.
Shares of NASDAQ:JSYN opened at $10.60 on Friday. JENSYN ACQUISIT/SH has a 1-year low of $10.06 and a 1-year high of $11.10.
JENSYN ACQUISIT/SH (NASDAQ:JSYN) last issued its earnings results on Monday, May 21st. The company reported ($0.14) earnings per share for the quarter.
About JENSYN ACQUISIT/SH
Jensyn Acquisition Corp. does not have significant operations. It intends to acquire, through a merger, share exchange, asset acquisition, stock purchase, recapitalization, reorganization or other similar business combination, and one or more operating businesses. The company was founded in 2014 and is based in Freehold, New Jersey.
Receive News & Ratings for JENSYN ACQUISIT/SH Daily - Enter your email address below to receive a concise daily summary of the latest news and analysts' ratings for JENSYN ACQUISIT/SH and related companies with MarketBeat.com's FREE daily email newsletter.