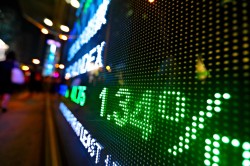 GDL Fund (NYSE:GDL) announced a quarterly dividend on Friday, May 18th, Wall Street Journal reports. Shareholders of record on Friday, June 15th will be given a dividend of 0.10 per share by the investment management company on Friday, June 22nd. This represents a $0.40 dividend on an annualized basis and a yield of 4.37%. The ex-dividend date is Thursday, June 14th.
GDL Fund has decreased its dividend by an average of 19.3% annually over the last three years.
Shares of GDL Fund opened at $9.16 on Friday, MarketBeat Ratings reports. GDL Fund has a 1-year low of $9.13 and a 1-year high of $10.31.
In other GDL Fund news, insider Mario J. Gabelli bought 3,100 shares of the business's stock in a transaction on Friday, April 13th. The shares were bought at an average cost of $9.35 per share, for a total transaction of $28,985.00. The transaction was disclosed in a filing with the SEC, which is available at the SEC website. Also, insider Mario J. Gabelli bought 8,164 shares of the business's stock in a transaction on Wednesday, April 18th. The shares were acquired at an average price of $9.42 per share, for a total transaction of $76,904.88. The disclosure for this purchase can be found here. Insiders acquired a total of 2,090,431 shares of company stock worth $20,850,752 in the last three months.
GDL Fund Company Profile
The GDL Fund (the Fund) is a diversified closed-end management investment fund. The Fund's primary investment objective is to achieve absolute returns in various market conditions without excessive risk of capital. The Fund will seek to achieve its objective by investing primarily in merger arbitrage transactions and, to a lesser extent, in corporate reorganizations involving stubs, spin-offs, and liquidations.
Receive News & Ratings for GDL Fund Daily - Enter your email address below to receive a concise daily summary of the latest news and analysts' ratings for GDL Fund and related companies with MarketBeat.com's FREE daily email newsletter.