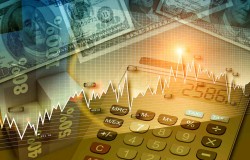 First Republic Investment Management Inc. bought a new position in Adomani Inc (NASDAQ:ADOM) during the second quarter, according to the company in its most recent filing with the Securities & Exchange Commission. The firm bought 934,000 shares of the company's stock, valued at approximately $1,018,000. First Republic Investment Management Inc. owned 1.29% of Adomani as of its most recent SEC filing.
Separately, Atwood & Palmer Inc. bought a new position in shares of Adomani during the 2nd quarter worth $505,000. 2.19% of the stock is owned by institutional investors.
Shares of ADOM traded down $0.01 during midday trading on Friday, reaching $0.52. 224,844 shares of the stock were exchanged, compared to its average volume of 892,212. Adomani Inc has a 52 week low of $0.45 and a 52 week high of $7.00. The company has a market capitalization of $40.67 million, a price-to-earnings ratio of -1.57 and a beta of -0.97.
Adomani (NASDAQ:ADOM) last issued its quarterly earnings data on Thursday, August 9th. The company reported ($0.06) earnings per share for the quarter. The company had revenue of $0.74 million during the quarter. On average, equities analysts forecast that Adomani Inc will post -0.16 EPS for the current fiscal year.
A number of equities analysts have recently issued reports on the company. Ascendiant Capital Markets assumed coverage on Adomani in a research report on Tuesday, June 19th. They set a "buy" rating on the stock. HC Wainwright assumed coverage on Adomani in a research report on Tuesday, August 14th. They set a "buy" rating and a $3.00 price target on the stock.
Adomani Company Profile
ADOMANI, Inc provides zero-emission electric and hybrid drivetrain systems for integration in new and existing school buses and medium to heavy-duty commercial fleet vehicles. Its products include traction motor/generator and motor controller, as well as power-flow set up for direct-drive configuration, which is a single speed gearbox, or a multi-gear ration transmission system.
See Also: Average Daily Trade Volume – ADTV
Receive News & Ratings for Adomani Daily - Enter your email address below to receive a concise daily summary of the latest news and analysts' ratings for Adomani and related companies with MarketBeat.com's FREE daily email newsletter.