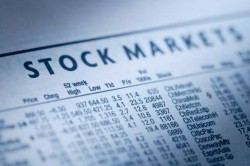 Amerigo Resources LTD (TSE:ARG) Director George R. Ireland bought 25,000 shares of the firm's stock in a transaction that occurred on Wednesday, September 19th. The shares were purchased at an average cost of C$0.79 per share, for a total transaction of C$19,750.00.
ARG stock opened at C$0.83 on Friday. Amerigo Resources LTD has a twelve month low of C$0.65 and a twelve month high of C$1.35.
Amerigo Resources (TSE:ARG) last released its earnings results on Tuesday, July 31st. The company reported C$0.03 earnings per share for the quarter, topping analysts' consensus estimates of C$0.01 by C$0.02. Amerigo Resources had a return on equity of 12.87% and a net margin of 8.37%. The business had revenue of C$42.59 million for the quarter, compared to the consensus estimate of C$41.45 million.
Amerigo Resources Company Profile
Amerigo Resources Ltd., through its subsidiary, produces and sells copper and molybdenum concentrates from Codelco's El Teniente underground mine in Chile. The company was formerly known as Golden Temple Mining Corp. and changed its name to Amerigo Resources Ltd. in March 2002. Amerigo Resources Ltd.
Recommended Story: What are CEFs?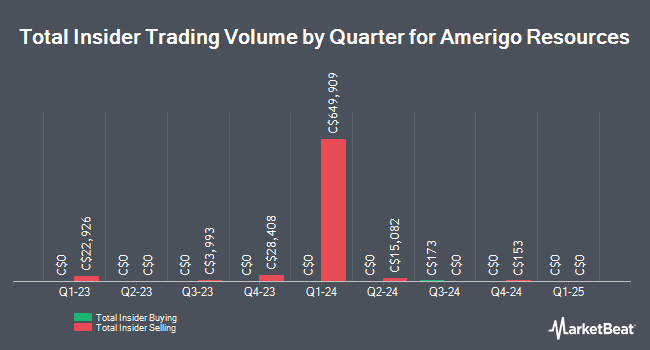 Receive News & Ratings for Amerigo Resources Daily - Enter your email address below to receive a concise daily summary of the latest news and analysts' ratings for Amerigo Resources and related companies with MarketBeat.com's FREE daily email newsletter.