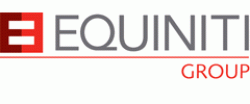 Equiniti Group PLC (LON:EQN) shares reached a new 52-week low during trading on Friday . The stock traded as low as GBX 199.40 ($2.61) and last traded at GBX 208.50 ($2.72), with a volume of 6689109 shares changing hands. The stock had previously closed at GBX 211.50 ($2.76).
Several research analysts recently commented on EQN shares. Liberum Capital restated a "buy" rating and issued a GBX 320 ($4.18) price target on shares of Equiniti Group in a report on Wednesday, August 8th. Peel Hunt reaffirmed an "add" rating on shares of Equiniti Group in a research report on Friday, July 27th. Finally, Citigroup reaffirmed a "buy" rating on shares of Equiniti Group in a research report on Monday, July 30th. One investment analyst has rated the stock with a sell rating, one has assigned a hold rating and four have assigned a buy rating to the company. The stock has an average rating of "Buy" and an average target price of GBX 307 ($4.01).
Equiniti Group (LON:EQN) last issued its quarterly earnings data on Friday, July 27th. The company reported GBX 7.70 ($0.10) earnings per share (EPS) for the quarter, beating the Thomson Reuters' consensus estimate of GBX 7.60 ($0.10) by GBX 0.10 ($0.00). Equiniti Group had a net margin of 3.70% and a return on equity of 2.93%.
The company also recently disclosed a dividend, which will be paid on Friday, October 26th. Shareholders of record on Thursday, September 13th will be given a GBX 1.83 ($0.02) dividend. This represents a yield of 0.83%. The ex-dividend date is Thursday, September 13th.
In other news, insider Guy Wakeley acquired 846 shares of the stock in a transaction on Monday, August 13th. The stock was bought at an average price of GBX 213 ($2.78) per share, with a total value of £1,801.98 ($2,354.61). Also, insider Liam McGrath purchased 2,138 shares of the firm's stock in a transaction dated Friday, July 27th. The shares were bought at an average cost of GBX 233 ($3.04) per share, with a total value of £4,981.54 ($6,509.26).
About Equiniti Group (LON:EQN)
Equiniti Group plc, together with its subsidiaries, provides administration and payment services in the United Kingdom. The company operates in four segments: Investment Solutions, Intelligent Solutions, Pension Solutions, and Interest Income. It offers registration services, including share registration, company secretarial, and investor analytic services; and employee services, such as employee share plans, executive and discretionary share plans, trustee, and creative services, as well as guides customers through the bereavement process.
Featured Story: What strategies should day traders use to execute a trade?
Receive News & Ratings for Equiniti Group Daily - Enter your email address below to receive a concise daily summary of the latest news and analysts' ratings for Equiniti Group and related companies with MarketBeat.com's FREE daily email newsletter.