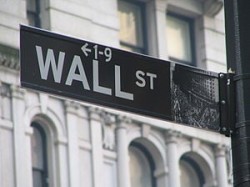 HyreCar Inc (NASDAQ:HYRE) insider Michael Furnari purchased 5,000 shares of the business's stock in a transaction that occurred on Friday, September 14th. The shares were purchased at an average price of $2.95 per share, for a total transaction of $14,750.00. The acquisition was disclosed in a document filed with the Securities & Exchange Commission, which is available at this link.
HyreCar stock opened at $2.30 on Friday. HyreCar Inc has a fifty-two week low of $2.02 and a fifty-two week high of $6.50.
HyreCar (NASDAQ:HYRE) last released its quarterly earnings results on Monday, August 13th. The company reported ($0.92) earnings per share for the quarter. The company had revenue of $2.27 million for the quarter.
An institutional investor recently bought a new position in HyreCar stock. Citadel Advisors LLC acquired a new position in HyreCar Inc (NASDAQ:HYRE) during the 2nd quarter, according to the company in its most recent disclosure with the Securities & Exchange Commission. The fund acquired 26,355 shares of the company's stock, valued at approximately $133,000. Citadel Advisors LLC owned 0.25% of HyreCar as of its most recent filing with the Securities & Exchange Commission. 0.49% of the stock is owned by hedge funds and other institutional investors.
HyreCar Company Profile
HyreCar Inc operates a Web-based car-sharing marketplace in the United States. Its marketplace allows car owners to rent their idle cars to ride-sharing service drivers, such as Uber and Lyft drivers. The company has a strategic partnership with DriveItAway. HyreCar Inc was founded in 2014 and is headquartered in Los Angeles, California.
See Also: What Are Treasury Bonds?
Receive News & Ratings for HyreCar Daily - Enter your email address below to receive a concise daily summary of the latest news and analysts' ratings for HyreCar and related companies with MarketBeat.com's FREE daily email newsletter.