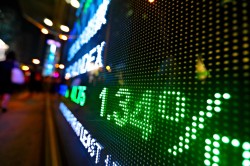 Pi Financial set a C$2.60 price target on Maverix Metals (CVE:MMX) in a report issued on Monday, October 15th. The firm currently has a buy rating on the stock.
Separately, National Bank Financial raised their price target on shares of Maverix Metals from C$2.20 to C$2.50 and gave the stock an outperform rating in a research report on Saturday, July 14th.
Shares of MMX traded down C$0.10 during mid-day trading on Monday, hitting C$2.62. 5,700 shares of the company's stock were exchanged, compared to its average volume of 15,417. Maverix Metals has a twelve month low of C$1.33 and a twelve month high of C$2.85. The company has a debt-to-equity ratio of 10.04, a quick ratio of 10.94 and a current ratio of 11.01.
In other news, Director Steven Busby sold 20,100 shares of the firm's stock in a transaction dated Friday, October 26th. The shares were sold at an average price of C$2.70, for a total transaction of C$54,270.00.
About Maverix Metals
Maverix Metals Inc, a precious metals royalty and streaming company, engages in the exploration and development of mineral properties. The company explores for gold, silver, and other precious metals. It holds a portfolio of 27 streams and royalties on development projects or producing mines in the Americas and Australia, as well as in Mexico.
Read More: What is Liquidity?
Receive News & Ratings for Maverix Metals Daily - Enter your email address below to receive a concise daily summary of the latest news and analysts' ratings for Maverix Metals and related companies with MarketBeat.com's FREE daily email newsletter.