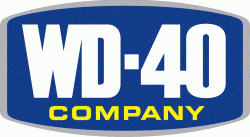 WD-40 (NASDAQ:WDFC) issued its earnings results on Thursday, October 18th. The specialty chemicals company reported $1.54 earnings per share for the quarter, topping the consensus estimate of $0.99 by $0.55, Briefing.com reports. The company had revenue of $102.60 million for the quarter. WD-40 had a net margin of 15.96% and a return on equity of 38.51%. The company's quarterly revenue was up 6.2% compared to the same quarter last year. During the same quarter in the previous year, the company posted $1.01 earnings per share. WD-40 updated its FY19 guidance to $4.51-$4.58 EPS.
Shares of WDFC stock traded up $1.19 during trading hours on Friday, hitting $174.79. The company's stock had a trading volume of 98,012 shares, compared to its average volume of 94,304. The firm has a market capitalization of $2.42 billion, a PE ratio of 42.32, a P/E/G ratio of 3.89 and a beta of 0.52. WD-40 has a twelve month low of $111.50 and a twelve month high of $184.25. The company has a debt-to-equity ratio of 0.40, a current ratio of 1.96 and a quick ratio of 1.53.
The firm also recently declared a quarterly dividend, which was paid on Wednesday, October 31st. Stockholders of record on Friday, October 19th were given a $0.54 dividend. The ex-dividend date was Thursday, October 18th. This represents a $2.16 annualized dividend and a dividend yield of 1.24%. WD-40's dividend payout ratio is presently 52.30%.
Several analysts have recently commented on WDFC shares. Zacks Investment Research upgraded shares of WD-40 from a "hold" rating to a "buy" rating and set a $177.00 price target on the stock in a research report on Sunday, July 15th. BidaskClub lowered shares of WD-40 from a "strong-buy" rating to a "buy" rating in a research report on Thursday, July 19th. One investment analyst has rated the stock with a sell rating, three have assigned a hold rating and one has issued a buy rating to the company's stock. WD-40 has a consensus rating of "Hold" and an average price target of $149.67.
In other news, VP Stanley Sewitch, Jr. sold 2,167 shares of the stock in a transaction that occurred on Thursday, October 25th. The shares were sold at an average price of $163.80, for a total value of $354,954.60. The transaction was disclosed in a document filed with the SEC, which can be accessed through this link. Also, insider William B. Noble sold 2,000 shares of the firm's stock in a transaction that occurred on Wednesday, August 15th. The stock was sold at an average price of $166.13, for a total transaction of $332,260.00. The disclosure for this sale can be found here. Insiders sold 6,334 shares of company stock worth $1,047,262 over the last quarter. Company insiders own 2.09% of the company's stock.
ILLEGAL ACTIVITY NOTICE: This piece of content was first posted by Equities Focus and is the property of of Equities Focus. If you are accessing this piece of content on another domain, it was illegally copied and reposted in violation of international trademark & copyright legislation. The legal version of this piece of content can be accessed at https://www.equitiesfocus.com/2018/11/10/wd-40-wdfc-posts-quarterly-earnings-results-beats-estimates-by-0-55-eps.html.
WD-40 Company Profile
WD-40 Company engages in the development and sale of maintenance products, and homecare and cleaning products. It offers multi-purpose maintenance products, including aerosol sprays, non-aerosol trigger sprays, and in liquid-bulk form products under the WD-40 Multi-Use brand name for various consumer uses; specialty maintenance products, such as penetrants, degreasers, corrosion inhibitors, greases, lubricants, and rust removers under the WD-40 Specialist brand name; and bicycle maintenance products under the WD-40 Bike brand name comprising wet and dry chain lubricants, chain cleaners and degreasers, and foaming wash products that are designed for avid and recreational cyclists, bike enthusiasts, and mechanics.
Read More: What is a stock buyback?
Receive News & Ratings for WD-40 Daily - Enter your email address below to receive a concise daily summary of the latest news and analysts' ratings for WD-40 and related companies with MarketBeat.com's FREE daily email newsletter.