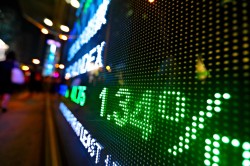 FFW Co. (OTCMKTS:FFWC) declared a quarterly dividend on Wednesday, November 28th, Zacks reports. Shareholders of record on Friday, December 14th will be paid a dividend of 0.21 per share on Friday, December 28th. This represents a $0.84 annualized dividend and a dividend yield of 2.04%. The ex-dividend date of this dividend is Thursday, December 13th.
Shares of FFWC stock traded down $0.75 during mid-day trading on Friday, hitting $41.25. 128 shares of the stock were exchanged, compared to its average volume of 98. The firm has a market cap of $48.28 million, a price-to-earnings ratio of 10.91 and a beta of 0.45. FFW has a 12-month low of $39.50 and a 12-month high of $46.00.
FFW (OTCMKTS:FFWC) last announced its earnings results on Wednesday, October 24th. The company reported $0.95 earnings per share for the quarter. The business had revenue of $4.18 million for the quarter.
WARNING: This news story was first posted by Equities Focus and is the property of of Equities Focus. If you are accessing this news story on another domain, it was copied illegally and reposted in violation of US & international trademark & copyright laws. The legal version of this news story can be viewed at https://www.equitiesfocus.com/2018/12/08/ffw-co-ffwc-to-go-ex-dividend-on-december-13th.html.
FFW Company Profile
FFW Corporation operates as the bank holding company for Crossroads Bank that provides various banking products and services. It offers checking accounts; certificates of deposit, individual retirement accounts, statement accounts, Christmas club accounts, and health savings accounts; and overdraft protection accounts.
See Also: How to Use the New Google Finance Tool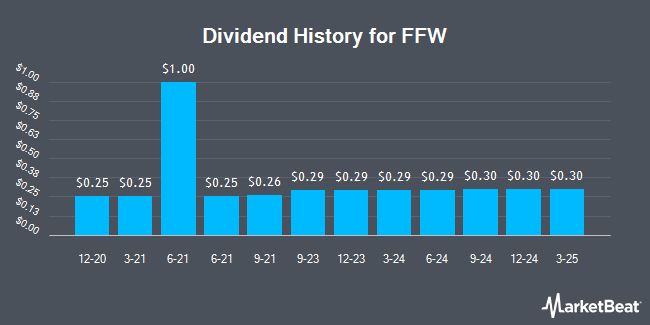 Receive News & Ratings for FFW Daily - Enter your email address below to receive a concise daily summary of the latest news and analysts' ratings for FFW and related companies with MarketBeat.com's FREE daily email newsletter.