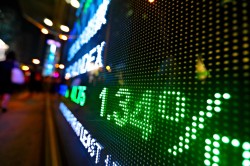 Color Star Technology Co Ltd (NASDAQ:HHT) was the recipient of a large drop in short interest during the month of September. As of September 15th, there was short interest totalling 1,100,000 shares, a drop of 9.8% from the August 31st total of 1,220,000 shares. Based on an average daily volume of 4,660,000 shares, the days-to-cover ratio is presently 0.2 days.
Color Star Technology stock traded down $0.01 during mid-day trading on Friday, hitting $0.49. 1,872,307 shares of the stock were exchanged, compared to its average volume of 2,485,480. Color Star Technology has a 12 month low of $0.31 and a 12 month high of $2.67. The firm's fifty day moving average price is $0.76.
About Color Star Technology
Color Star Technology Co, Ltd., through its subsidiary, Sunway Kids International Education Group Ltd, engages in the education service business. It provides education and health services to day-care and preschools in China. The company also offers a structured system for early childhood education, including artificial intelligence (AI) and robotic technologies, intellectual campus administration software as a service system (SAAS System), and online education courses for kids and parents.
Featured Story: Why do companies issue convertible shares?
Receive News & Ratings for Color Star Technology Daily - Enter your email address below to receive a concise daily summary of the latest news and analysts' ratings for Color Star Technology and related companies with MarketBeat.com's FREE daily email newsletter.